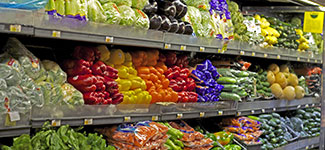 Air Professionals answers your needs for sustainable refrigeration equipment with highly efficient and effective solutions. Through exceptional workmanship and prompt completion of all projects, we have built long-standing relationships with our commercial customers in Middleburg and throughout Middleburg, Fleming Island, Green Cove Springs, Orange Park, Oakleaf Plantation, Asbury Lake, Argyle Forest & Bellair- Meadowbrook Terrace, FL.  Recognizing the importance and ramifications of your refrigeration needs, we focus on all aspects.  Initial and operational costs, safety, and durability, as well as projects delivered quickly and accurately, are the keys to your ongoing satisfaction.
Our team of experts provides exceptional refrigeration services!
Proper installation is critical.  Skilled workmanship ensures reliable, effective, and long term rewards from your refrigeration system.  Even state-of-the-art commercial products cannot meet your demands, unless installation is handled by trained professionals with sophisticated tools and qualifications.  Air Professionals employs a full staff of knowledgeable refrigeration specialists, and we dedicate our considerable resources to ensure that your system operates at peak capacity from day one, and on throughout years of service.
Preventative maintenance protects the value of your investment.  A system that is operating improperly will waste energy, cause product damage, customer dissatisfaction, and jeopardize safety.  With regular inspection, adjustment, and troubleshooting, Air Professionals maintains the condition of your refrigeration unit.  We perform the necessary tasks to control operational costs, reduce downtime, and avoid safety risks.  Let us tailor an affordable and convenient  service plan to your exact needs.
Specializing in diagnosing refrigeration systems for flaws or safety concerns, Air Professionals has the industry training and hands-on experience to implement prompt and lasting repairs.  We work on all makes and models, and expertly resolve the most complicated difficulties.  Our skilled team is here when you need us most.  Recognizing the impact of your refrigeration systems on the operation of your business, we safeguard your interests with 24/7 emergency service.  Have confidence that Air Professionals completes projects quickly and professionally.
When you need maintenance, installation, or repairs for your commercial refrigeration system, contact Air Professionals!
Family owned and operated, Air Professionals is committed to customer satisfaction, courteous service, and the highest quality of both equipment and workmanship.  Continually updated in the latest techniques and technologies, our team will answer your individual requirements and expectations with cost-saving results.  Please give us a call for more information.  Our knowledgeable staff would be happy to discuss options, answer questions, and get started on your project.
[h3]