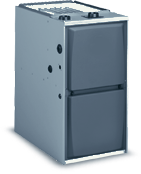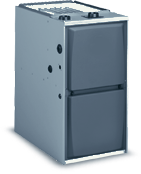 At Air Professionals, we answer the need for trustworthy, economical and prompt heating repair service in Middleburg and the surrounding areas of Middleburg, Fleming Island, Green Cove Springs, Orange Park, Oakleaf Plantation, Asbury Lake, Argyle Forest & Bellair- Meadowbrook Terrace, FL.  We never leaving you waiting for us.  We don't take advantage of your situation and we keep you completely informed.  Very often, we are called upon to correct mistakes caused by another contractor's lack of experience or carelessness.  Our customers tend to stick with us throughout the years, because we're doing more than a little something right.  We do everything right.  From the moment we answer your call, throughout service, and well after the completion of the job, the team from Air Professionals is committed to your complete satisfaction.
Effective Heating System Repair
If your heating system is not operating properly, it's probably costing you more to run.  There's also the concern of safety risks and degraded air quality.  Rather than waiting for complete equipment failure, you're far better off investing in a minor repair.  The majority of times, difficulties such as strange noises or smells, extended cycles, and inferior comfort are a result of dust and contaminants within the system.  Maintenance issues can normally be resolved with cost-effective cleaning and adjustments.  If neglected, however, these problems gradually impact the unit as a whole.  You can be confronted with more extensive damage, or even the need for replacement.  It's best not to be forced into replacement on the coldest night of the year.
Heating Service • Furnace Repair • Heating Repair
When you contact Air Professionals for heating repair, we focus our considerable resources on the resolution of your problem.  Through professional training, years of practical experience, and specialized tools, we are equipped to handle whatever difficulties you face, whether big or small.  Our qualified technicians work on all makes and models, regardless of where you purchased it, and we are confident that the majority of projects can be managed in a single visit.  While we strive to complete all work efficiently, no corners are cut, or tasks left undone.  In order to ensure safe and long-term operation, the service team from Air Professionals not only addresses the root of the problem, but performs comprehensive troubleshooting.
Delaying heating repair may cost you your comfort and safety – contact us today!
While HVAC equipment tends to be quite reliable, these systems face constant use and need to measure up to high expectations.  When you notice any deviation from optimal performance, don't hesitate to call Air Professionals.  Chances are, your system is failing to operate at peak efficiency.  Your comfort, operational costs, safety, well-being, and busy schedule are all at stake.  With prompt attention and skilled workmanship, we'll restore your system's reliability, without straining your budget.  Family-owned and operated, Air Professionals recognizes the challenges of maintaining a home.  We offer 24/7 Emergency Service with no overtime costs, taking care of you with the same precise and affordable service, whenever you need us.  Trust us to keep it simple, straightforward, and economical.
[h2]
When it comes to your home comfort, it's never a good idea to take risks.  If you neglect professional maintenance of your HVAC equipment, you're betting on a losing proposition.  Over time, performance gradually decreases, even as energy consumption rises.  You'll experience more frequent repairs, shortened service life, and jeopardize the well-being of your family.  The team from Air Professionals makes it convenient and simple to keep your heating system in tiptop condition.  We offer an affordable service agreement that puts all the work and worry in our capable hands, and lets you relax and enjoy the rewards.
Even if your heater seems to be operating just fine, it can't possibly continue to live up to your expectations without regular tuning.  Little things, like loose electrical connections, a faulty thermostat, dirty burner, or lack of necessary lubrication will quickly lead to some expensive problems.  With seasonal inspection, these defects are caught and corrected, heading off more extensive damage down the road.  The cost of professional maintenance is far less than a sudden repair or full system replacement.  Through a long checklist of services, the specialized technicians from Air Professionals establish reliable, safe, and efficient operation.
Over years of service, contaminants build up inside HVAC systems.  All sorts of things can be hidden within the inner workings.  When it comes to your breathing air, out of sight should not be out of mind.  Bugs, pollen, feces, and even dead mice can promote the growth of mold, mildew, fungi, and bacteria.  When heating is activated, allergens and airborne spores are circulated throughout your home and inhaled by occupants.  The accumulation of debris within the system also restricts airflow, placing unnecessary strain on components, and causing increased energy use.  With thorough cleaning, the servicemen from Air Professionals ensure a clean and healthy home environment.
Let us help you stay up-to-date on your heating system maintenance all season long!
A heating system can pose a major threat to your safety if not properly adjusted.  Fire hazards  and elevated carbon monoxide levels are some of the possible consequences of a malfunctioning heater.  Our dedicated professionals will check all gas or oil connections, gas pressure, burner combustion and the heat exchanger.  We will verify controls and test starting cycles, operation, and shutdown.  You'll enjoy the peace of mind of knowing your equipment is ready to face constant use and provide safe and accurate comfort.
When you count on name to protect the performance of your heating equipment, we put our years of experience, extensive training, and commitment to 100% customer satisfaction to work for you.  Your best interests are our priority.  With yearly tune-ups you'll benefit from extended service life, continued warranty coverage, peak efficiency levels, and a smooth-operating heating system.  Give us a call at (904) 214-9800, and let the dedicated professionals from Air Professionals keep you comfortable.
[h3]