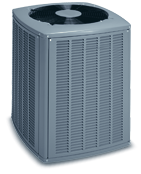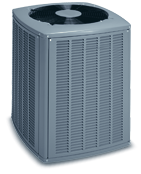 Living in the Middleburg, FL area, your air conditioning system is a survival tool.  When it's malfunctioning, you know it.  Getting by with anything less than ideal comfort is a mistake.  It's also unnecessary.  At Air Professionals, we know why people put off calling for service.  We've heard the horror stories of long wait times, overpricing, shoddy workmanship, and property damage.  We provide a rewarding alternative.  When you call Air Professionals, have complete confidence that your best interests will be protected.
Air Conditioning Repair
The team from Air Professionals takes your comfort personally.  We handle your repair needs professionally.  Expect prompt arrival, complete disclosure, and accurate workmanship.  Know that we treat your home with respect, protecting all surfaces from damage, maintaining an organized job site, and cleaning up all packaging, discarded equipment, and evacuated refrigerant.  Our licensed air conditioning repair technicians bring years of hands-on experience, extensive training, and integrity to every project we undertake.  We identify the problem, provide the information you need to make wise decisions, and offer cost-effective options.  The majority of repairs are completed in one housecall.
Take care of A/C repairs as soon as possible!
Waiting for your cooling system to completely quit is a mistake.  Catching small problems before they graduate into big problems is much more cost-effective.  Aggravations such as longer run times, musty smells, grinding noises, dripping, and decreased capacity are usually the result of a lack of maintenance.  Professional cleaning, tightening, tuning, and lubricating not only resolves the difficulty, but promotes superior efficiency levels.  A system that is not functioning in peak condition costs more to operate.  Every day that you put off calling for affordable repair, your air conditioner is generating higher utility bills.  And once it fails altogether, you may be looking at system replacement.  No one wants to rush the purchase of a new cooling unit on the hottest weekend of the year.  Let Air Professionals eliminate wasted energy and get your home back to cool and comfortable in no time!
Air Conditioning Services Near You
A significant chunk of your household budget is dedicated to keeping your house perfectly cool throughout those long months of summer.  If your air conditioner isn't operating properly, or breaks down, the cost only goes up.  The key to both money savings and dependable comfort is seasonal maintenance.  At Air Professionals, we make it affordable and convenient to maintain your HVAC equipment in peak condition.  We offer simple service plans that work within the availability of your schedule, minimize intrusion into your home, and keep the cost of everything low.
[h2]
If there's any drawback to yearly maintenance, it's remembering to do it and making sure to complete the long list of necessary tasks.  Air Professionals handles all of that for you!  By keeping track of the upkeep of your cooling equipment, we not only take the worry out of your hands, we meet the requirements of your warranty.  Even new systems benefit from proactive measures.  There's a reason manufacturers stipulate professional service as necessary for continued coverage.  Without an updated record, any damage due to a lack of maintenance is the responsibility of the homeowner.
Yearly check-ups are an investment in the future of your HVAC equipment.  By keeping all components operating in peak condition, the system as a whole will last longer, costing less to own.  Scheduling maintenance in the spring, allows the dedicated technicians from Air Professionals to perform a thorough inspection, adjusting or replacing any worn or faulty components, before the system is battling the summer heat and humidity.  This prevents most potential breakdowns and promotes uninterrupted comfort.  Considering the minor cost of seasonal service, when compared to emergency repairs or complete system failure, a maintenance agreement form Air Professionals makes smart financial sense.
Keep your air conditioner in tip-top shape with our reliable service and maintenance plans!
The efficiency rating of your air conditioner is based on like-new conditions.  If the system is clogged with dust and debris, or struggling with worn, loose, or misaligned components, it can't possibly meet those expectations.  Over time, efficiency gradually decreases.  Restricted airflow, friction, insulated coils, faulty connections, and a long list of pesky little problems result in equipment struggling to achieve ideal temperature and humidity levels.  This places wear and tear on components, increases energy draw, and reduces capacity.  You're going to pay far more for far less.  The solution is straightforward.  A once-a-year tuneup allows the air conditioner to properly cool and dehumidify at optimum efficiency.
A neglected air conditioner leads to poor Indoor Air Quality.  Your air conditioner not only cools your home, it dehumidifies and filters breathing air.  If the system is contaminated with dust, dander, pollen, and grime, it can't protect your home from excess moisture and airborne allergens.  A dirty system may even contribute to indoor pollution.  When insects, webs, decomposing animals, mold, mildew, and fungi are allowed to accumulate throughout the system, your breathing air is at risk.  Bacteria may be introduced into the air stream every time your system operates.  Upper respiratory infections, aggravated symptoms of asthma and allergies, watery eyes, sneezing, headaches, and sore throat are potential consequences.  With regular and thorough cleaning, the specialists from Air Professionals can stop contaminants before they jeopardize your health and comfort.
Call the specialists from Air Professionals for a higher level of commitment. Our service team is made up of courteous, dedicated, and trained professionals, who are entirely dedicated to your satisfaction. Family-owned and operated, we appreciate your concerns and answer with prompt response, full disclosure, competitive pricing, and honest work. For those desperate times, when waiting for Monday business hours is not an option, Air Professionals offers 24/7 emergency service. There's never any overtime charge, because we never take advantage of your situation. We are always here to help you!
[h3]