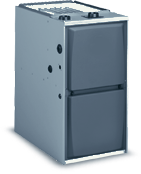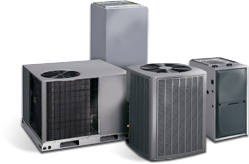 While the Middleburg area heating season isn't extensive, it's still too long to live without an efficient and reliable heating system.  Air Professionals partners with leading manufacturers, such as Carrier, Lennox, Trane, and Comfortmaker.  We make available a wide selection of top quality heating system and furnace products, in a broad range of sizes and styles, and recommend proven solutions that meet your exact needs.  As a family-owned and operated, full-service HVAC provider, we answer your highest standards at economical prices.
Find the right heating system with our expert installation service!
There are so many choices on the market today, it can be difficult to determine which best suits your household needs.  The professionals from Air Professionals have the in-depth training and experience to accurately assess your specific situation and heating demands, and offer viable options.  We'll explain the benefits of each model, make informed recommendations, and provide the ideal solution. We install only those systems that have a proven track record of reliability, durability, and exceptional performance.
If you are getting by with an older heating unit, it is probably costing you more to operate than a modern alternative.  Today's heating options are more environmentally responsible, provide superior heating, and require far less energy to run.  A typical, outdated furnace will rely on a natural draft, continuous pilot light, and heavy heat exchanger.  These systems lack modern safety features, draw large amounts of energy, and usually offer two comfort choices; on or off.  By comparison, a state-of-the-art replacement features sealed combustion, the condensing of flue gases in a second heat exchanger for added efficiency, and modulating gas valves that literally allow these systems to adapt output to the needs of the home.  Through one percent increments between forty to one hundred percent, these models provide only the precise amount of heating necessary.  And by operating longer at steadier, lower capacities, you enjoy quiet operation and incredible energy savings.
[h2]
Correct sizing of your new system is the key to maximum efficiency, comfort, and lower maintenance and operating costs over the life of the equipment.  Unfortunately, studies have shown that over half of HVAC contractors improperly size and install new systems.  Oftentimes, a contractor will either match the BTU output of your current system or worse, sell you one that's larger.  The majority of heaters are oversized, making them more expensive to purchase.  These units suffer from inefficiency, more frequent breakdowns, and higher operational costs.
If you've added any caulking, weatherstripping, insulation, new windows, or other energy-saving features to your home, you've reduced your heat loss in winter and heat gain in summer, allowing for a smaller HVAC system.  Many factors impact a home's heating or cooling requirement.  The professionals from Air Professionals start with a measurement of walls, ceilings, floor space, and windows to determine the room volumes.  We take into account the R-value of insulation, windows, and building materials.  The local climate, the age of the home's occupants, ductwork, and your comfort preferences are also important.  Our goal is to design a system that delivers the highest level of satisfaction year after year.
For trustworthy heating installation you can count on all season long, contact Air Professionals!
Air Professionals works with you.  We aren't out to make a quick sale.  Our team doesn't work on commission.  By meeting expectations for budget, turnaround time, premier products, and accurate installation, we build lasting relationships with our customers.  From your first phone call to the completion of your project, and throughout years of regular maintenance, we strive to provide a rewarding experience.  Our dedicated team of professionals go above and beyond to eliminate worries and concerns, delivering total, enjoyable results.  Call us today at (904) 214-9800!  We'd love to keep your home warm and cozy this winter.
[h3]