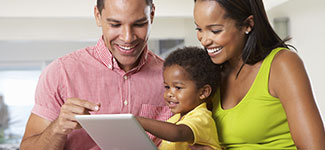 Clean air is important to everyone.  If you suffer from dust sensitivities, asthma, or allergies, indoor air quality can make a significant difference in symptoms.  Smoke, dust mites, mold, pet dander, insects, pollen, and household sulfate aerosols are a few of the possible contaminants found in the majority of homes.  Indoor air can be far more polluted and harmful than the air outside.  While eliminating every potential source of contamination from your home is an impossible task, proactive measures can greatly improve your indoor air quality, and the health and cleanliness of your breathing environment.
Growing concern over air quality has led to a wide selection of products targeted at air filtration and purification.  The comfort specialists from Air Professionals will help you sort fact from fiction.  We have the sophisticated tools, training, and experience to accurately diagnose problems in the home and make cost-effective recommendations.  We don't work on commission.  Our technicians won't sell you something you don't need.
A clean heating and cooling system leads to cleaner indoor air quality!
Your heating and cooling systems provide filtration.  Oftentimes, biological and chemical pollutants such as mold, bacteria, viruses, allergens, odors, and smoke, are so small that they pass through even the most efficient filters.  In order to remove and destroy harmful pollutants, consider the benefits of whole-home air purifiers.  Integrated into your HVAC system, contaminants are captured and killed before air is recirculated into the home.  Installation also promotes efficient operation of your heating and cooling equipment, and lowered maintenance needs.
The use of intense rays of ultraviolet light controls and kills contaminants such as viruses, yeast, and mold.  The installation of a germicidal UV light can reduce concentrations of airborne bioaerosols by fifty percent in less than an hour.  These systems also trim as much as 35% off HVAC energy use by restoring the coil's performance. Eliminating the buildup of organic materials and biofilm growth, UV lamps greatly improve airflow and heat exchange efficiency levels.  This reduces system maintenance needs and provides cleaner, healthier breathing air.
Feel healthier and breathe easier with indoor air quality services from Air Professionals!
More than 31 million Americans suffer from asthma.  The American College of Allergists has stated that fifty percent of illnesses are either caused or exacerbated by polluted indoor air quality.  Most of us spend over ninety percent of our time inside.  Air Professionals tailors solutions to your exact needs.  Our commitment to quality extends to proven-effective products, and we install only those manufacturers who live up to our extremely high standards of excellence.  Contact us with any concerns you may have.  We'll make sure you meet your goals for a cleaner, healthier, and more comfortable home.
[h2] [h3]