AC Repair, AC Service & AC InstallationOrange Park, Green Cove Springs, Fleming Island & Middleburg, FL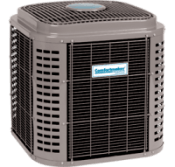 Family owned and operated, Air Professionals is 100% committed to customer satisfaction.  From the moment we answer your call, you'll notice the difference.  We take pride in what we do.  Personalized attention, prompt response, conscientious workmanship, and fair pricing are included in every service we provide.  We are grateful to the loyal customers who continue to expand our business through recommendations, and we never take your time, money, or home for granted.  By delivering heating, cooling, and air quality solutions you can count on to stand up under extreme weather and use, we deliver long-term results.
Exceptional brands and service for all your HVAC and air quality needs!

We recognize the need to save money without giving up on performance.  By pairing cutting-edge systems with skilled installation, we offer the highest level of efficiency and comfort.  At Air Professionals, we partner with leading manufacturers such as Carrier, Lennox, Trane, and Comfortmaker, to present a wide range of proven options.  Living up to expectations of temperature and humidity control, these systems are the epitome of intelligent technology, ensuring year after year of outstanding rewards.  Browse through convenient features, unprecedented efficiency levels, styles, and sizes, and you're sure to find exactly what you were hoping for.
HVAC Service • AC Repair • Furnace Installation
As a trusted HVAC provider in Middleburg and throughout Middleburg, Fleming Island, Green Cove Springs, Orange Park, Oakleaf Plantation, Asbury Lake, Westside Jacksonville, & Bellair- Meadowbrook Terrace, FL, Air Professionals is known for upstanding business practices, customer dedication, and industry expertise.  Our service team is professionally trained, and remains updated with increasingly sophisticated techniques and technology.  We take the time to accurately match equipment to your specific needs, ensuring proper sizing, capacity, and operation.  We specialize in installation, maintenance, and repair, offering a diverse variety of configurations and recommending only those systems that meet our exacting standards for durability, sound levels, and efficiency.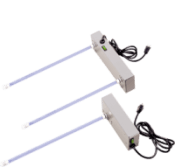 Once you've invested in home comfort, you want to take the best possible care of your HVAC equipment.  An affordable service agreement from Air Professionals protects your systems from wear and tear.  Through comprehensive cleaning and troubleshooting, our qualified technicians restore efficiency levels, prevent most major repairs, and extend service life.  Leave it to us and enjoy optimum performance at lower monthly costs.  And if you should experience any difficulties outside of regular business hours, the professionals from Air Professionals are never more than a phone call away.  We offer Emergency Service, 24 hours a day, seven days a week, providing prompt and reliable assistance with no overtime fees.
For the best in heating and cooling services, get a hold of our friendly team today!
When you contact Air Professionals, we leave nothing to chance.  Our dedicated technicians have experience meeting the challenges of the Middleburg area weather.  We understand that complete comfort combines temperature control, ideal humidity levels, and healthy air quality.  We recognize that total satisfaction relies on reasonable operational costs, system reliability, and longevity.  Our goal is to provide the best of everything.  Contact Air Professionals at (904) 214-9800 and expert superior results.
Service Areas: Orange Park • Asbury Lake • Westside Jacksonville • Oakleaf Plantation • Middleburg • Lakeside • Green Cove Springs • Fleming Island • Bellair- Meadowbrook Terrace